---
・【Mini Workshop: CREATE ASIA! 第四弾 Digitising Childhood 子どものスマートフォン利用と認知発達】を開催します!3月28日(水)名古屋大学情報文科研究棟207号室 11時
★特別講演:橋元良明(東京大学情報学環,教授)0歳児からのIT機器利用がもたらす新時代の変化 
                       ―言語・認知の発達、SNSの功罪
---
・Digitising Early Childhood International Conference will be held at Novotel Perth Langley Hotel Perth, Australia, 9th - 13th July 2018. Planning to give a Paper Presentation.
---
          "New Digital Divide in Japan and Korea" 
 Research Fund Acquired! the 5th The Section of Humanities and Social Science , DAIKO Foundation, 2017 
"A Study of Chinese  Tourists' behavior in the age of Internet society" 
・ 研究助成金獲得:平成28年度 大幸財団 第5回人文・社会科学系学術研究助成金獲得!『ネット時代における訪日中国人の観光行動に関する研究』80万円
・The first Visit to Mainland China for Field Work of Chinese Households
from Dec.4 to Dec.13.2015 
・Presentation at presentation at the Partnership for Progress on the Digital Divide (PPDD) 
Sang-Mi Kim.2015,"How Digital Divide Enhance the Inequality of Political Knowledge? : Revisiting the Hypothesis of the Political Knowledge Gap in the Asian Context",2015 International Conference in Scottsdale (Phoenix), Arizona, USA, Wednesday, 21 Oct- Thursday, 22 Oct.2015 
・Presentation at AASP 2015@CEBU, Philipine,Aug 19-22.2015
Sang-Mi Kim.2015,"How Gender differences affect the Construction of Political Tendency toward Historical recognition and Political participation of Young Adults in Japan: A questionnaire survey on 2007 and 2013 Upper House Election in Japan",11th Biennial Conference of AASP(Asian Association of Social Psychology),Aug.19-22.2015
・Presentation at The Society of Socio-Informatics (SSI) Annual Meeting 社会情報学会秋季学会@明治大学 Sep 12-13.2015
Sang-Mi Kim, 2015."The Moderating Role of Socioeconomic status in the Effect of News Acquisition of Social Media on Political Knowledge",Meiji University, Tokyo.2015.9.13
(Japanese:スマート時代における『知識ギャップ仮説』の検証:政治知識獲得におけるニュース接触と社会経済的要因(SES)の影響について)
・(財)電気通信普及財団 (100万円) 2013年 獲得!
---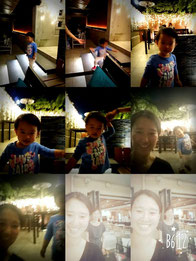 ・Presentation @ 2015's Annual Meeting of The Japanese Society of Mass Communication and Journalism 日本マスコミュニケーション学会 @Doshisha University, Kyoto, JAPAN
The Relationship between the Young people's political attitudes toward East-Asia and Conservatism: Based on the results of web-based questionnaire survey on voting behavior (2015)                                         若年層は如何に保守化しているのか―若年層の投票行動に関するウェブベース質問紙調査結果を元に,日本マスコミュニケーション学会,2015年6月12日-13日